Study in Ukraine guide is a culmination of work and experience gathered over the years, recruiting international students to study in various universities in Ukraine.
From the post-independent Ukraine, there has been a tremendous increase in the number of international students seeking quality and affordable university education in Ukraine. The challenge of delivering this in an effective, timely, seamless and transparent process has also been ever present.
One of the most prominent challenges then was getting actionable information, that can guide a complete novice from a beginning point, to an end point of an admission process into any of the universities in Ukraine. This gap created the perfect condition for many aspiring international students to become victims of criminal internet hoodlums, who create purported university websites and utilize it to defraud unsuspecting students.
As a result, in 2010 while crafting solutions to the existing problem, OguCS LLC was formed. It is a limited liability company, registered in Ukraine and licensed to carry out international students' consulting and recruitment exercise, in collaboration with partner universities in Ukraine. Among it's core objectives is to provide quality, factual and actionable information to assist international students seeking Ukraine university admission make an informed decision. It has state license and permit to render these as a service to aspiring international students seeking university admission to study in Ukraine universities.
Study in Ukraine Guide is one of the web portals run by OguCS LLC, as an instrument to carry out and accomplish it's objectives. The company played a pioneering role, in revolutionizing the need to provide quality information as against the low quality, almost useless and regurgitated content that graced the websites of other contenders.
Our user-base happen to fall into two opposite ends of the spectra. With this in mind, we segment our publication into the two categories to attend to each group, as explained below:
Actionable Admission Guide
These are complete information and guide tailored to provide precise procedures for prospective international candidates seeking actionable steps to individually process their Ukraine university admission.
Smooth Admission Services
Some candidates need more than information. They want a reputable company in Ukraine to assist in securing the university admission, and post-arrival services. This is where we come in, providing top-notch and transparent admission service.
This approach was taken in order to provide enough and actionable information for those that need just the information. Obviously, not everyone will want to hire the services of a company for professional assistance, and that is absolutely fine. To this category of people, we don't want them to be starved of the informational intelligence they would need to make an informed decision. So, we make sure that they are well catered for.
However, for the candidates that need professional assistance, we also ensure that we don't leave them behind. So, we provide them with fast, professional, transparent and smooth admission service, ensuring they get more value than whatever amount they may have paid. To this end, we provide university admission services for preparatory, graduate and postgraduate programs. We also provide transfer services for students wanting to transfer to a university in Ukraine.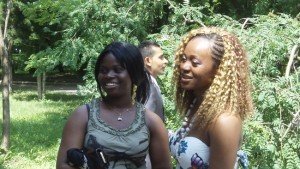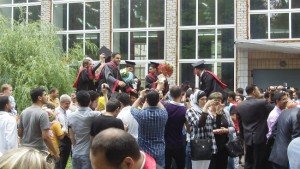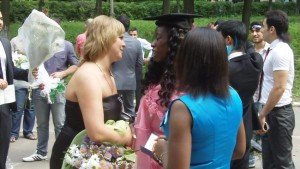 So, those are the general overview of who we are, and what we do with this website. As you may have figured out, this is not the only website in our arsenal for this subject matter. We decided to set this up from scratch, putting our years of experience into it, without tinkering with the existing ones. In fact, if you have done any serious search about studying in Ukraine, you most likely have come across one or more of our web properties. The reasoning behind this is simple: the more good and quality information is made available, the less likely you will bump into the fake and dubious ones. So, have fun as you explore our website.
If you have any specific concern, feel free to reach us through the contact us page. Also join us on social media: Facebook, Twitter, and Google+. We'll be glad to connect with you.